Welcome to the Quantum Owners Club
Details

Written by

Anthony Young
The QOC tour for 2023 will be a breath taking drive following the route of the Pennine way and will take place from Saturday 24 June 2023 through 01 July 2023.
Details

Written by

Paul Fennings
It is with a heavy heart and great sadness that I have to advise that Nuala Carroll who has been a long-standing member of the QOC has suddenly passed away after a short illness leaving loving husband Paschal, children and grandchildren. All our thoughts go out to the family.
Details

Written by

Steve Kodź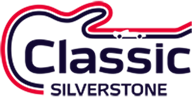 The Quantum Owners Club have been accepted for a club stand and discounted entry for members of the club to the Classic at Silverstone 2022. The event dates are the weekend of Friday 26 August through Sunday 28 August 2022. Club members should log in the Quantum Owners Club website to access our booking code.
Details

Written by

QOC Web Officer

Quantum Owners Club (QOC) is a club for people who own or have an interest in Quantum Cars, which are a type of Kit car produced by Quantum Sports Cars. The club was formed in early 1990 by Peter Crawford,