Welcome to the Quantum Owners Club
Details

Written by

Steve Kodź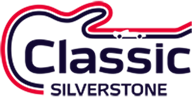 The Quantum Owners Club have been accepted for a club stand and discounted entry for members of the club to the Classic at Silverstone 2022. The event dates are the weekend of Friday 26 August through Sunday 28 August 2022. Club members should log in the Quantum Owners Club website to access our booking code.
Details

Written by

Nigel Plant
Over the last few years the club has managed to improve its financial situation thanks to major efforts by all the committee. We are therefore pleased to announce that to commemorate the 30th anniversary, all paid up members are being given an engraved whisky glass. A significant part of the cost of these is postage, so to keep costs down we will be giving out as many as possible at Stoneleigh.
Details

Written by

Nigel Plant
The 30th Anniversary of QOC will be celebrated at Stoneleigh 2020. At Stoneleigh 2019, QOC logo'd clothing was offered, which included individual naming for the fleeces. The garments available are described below and further information is available on www.acorn-printing.co.uk. The prices quoted are approximate and based on a minimum order, if we achieve more orders than forecast the prices could be lower.
Read more: 30th Anniversary Clothing with QOC Embroidered Logo
Details

Written by

Paul Fennings
At last years AGM there was a motion to allow an increase to the membership fees by two or five pounds. There was a vote and this was passed to increase by five pounds, so single membership would increase to £25 and family to £30 per year.
Details

Written by

Steve Kodź
For those not at the AGM or Stoneleigh, there was an important announcement made regarding Quantum Sports Cars.
Details

Written by

QOC Web Officer

Quantum Owners Club (QOC) is a club for people who own or have an interest in Quantum Cars, which are a type of Kit car produced by Quantum Sports Cars. The club was formed in early 1990 by Peter Crawford,