Welcome to the Quantum Owners Club
Details

Written by

Steve Kodź
We are still planning to go on tour to Ireland if you are interested, we are finalising numbers now please contact me as soon as possible the dates are 4th until 11th of June 2022. We will ferry in and out of Dublin and have 4 days arranged in Westport then time back in Dublin and a trip to the Titanic Museum in Belfast if people want to. This is an easy-going trip, and you can join trips or do your own thing. Hotels will be on dinner, bed and breakfast basis, and cost are expected to be approx. £570 per person for hotels dinner, bed & breakfast, and ferry crossings. This will vary a bit depending on numbers.
To join the tour please contact Paul Fennings.
Details

Written by

Paul Fennings
It is with a heavy heart and great sadness that I have to advise that Nuala Carroll who has been a long-standing member of the QOC has suddenly passed away after a short illness leaving loving husband Paschal, children and grandchildren. All our thoughts go out to the family.
Details

Written by

Steve Kodź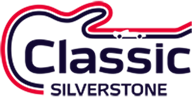 The Quantum Owners Club have been accepted for a club stand and discounted entry for members of the club to the Classic at Silverstone 2022. The event dates are the weekend of Friday 26 August through Sunday 28 August 2022. Club members should log in the Quantum Owners Club website to access our booking code.
Details

Written by

QOC Web Officer

Quantum Owners Club (QOC) is a club for people who own or have an interest in Quantum Cars, which are a type of Kit car produced by Quantum Sports Cars. The club was formed in early 1990 by Peter Crawford,